ENGLAND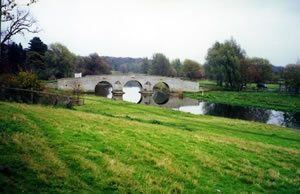 Don't be fooled by what you learned in school – England isn't just about dry lists of names in history books and musty, drafty castles. Today's traveler will find England to be a charming, fascinating destination, full of picturesque, famous towns, trendy clubs and, of course, plenty of history. And, if that wasn't enough, English cuisine is undergoing a revival – London boasts an array of chic new restaurants.

The most famous of all picturesque English villages is Stratford-upon-Avon, home of William Shakespeare, but there are many others well worth the traveler's time. The town of Bath, a town well-known to Jane Austen lovers, boasts unique architecture and a relaxing atmosphere. Fond of the tales of Robin Hood? Then visit Nottinghamshire, where the famous tales of derring-do were set. For travelers not so enamored of quaint villages, London has everything a modern traveler could want – grand museums, old-fashioned pubs and plenty of exciting clubs.

Of course, no trip to England would be complete without learning of some of the history behind the country; consider visiting any of the stately old castles or manors. London alone has many historical landmarks such as the Tower of London, the reconstructed Globe Theater and Buckingham Palace – and, of course, if you get tired of walking, take a break to admire the famous Crown Jewels!